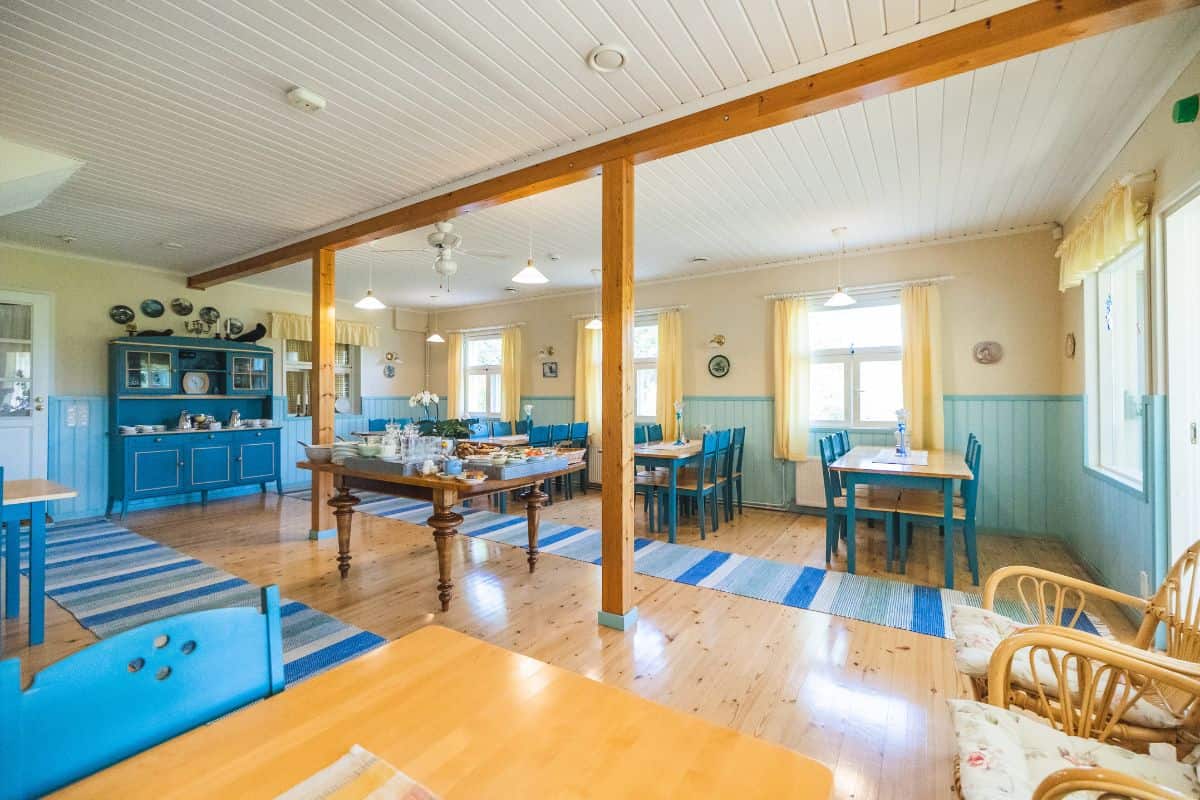 Home-made and delicious country food from fresh ingredients
In Lomamokkila, we serve breakfast and dinner in the main building.
The room price includes breakfast. If you are staying in the cottage, you can order it separately.
We prepare breakfast and dinner in our own kitchen, and most of the ingredients come from the farm and the producers of the surrounding area.
Delicious breakfast table includes homemade bread, rolls, and buns as well as many other sweet and savery pastries,
In addition, we serve other homemade delicacies such as berry juice and apple jam.
Dinner buffet served in summer
During the summer season on 13.6.-19.8.2023, dinner is served on Tuesdays, Wednesdays, Fridays, and Saturdays. There is a buffet during the opera season at 5.30 pm and at other times at 6 pm.
Please make dinner reservations in advance.
When reserving dinner, please inform us about food allergies and special diets.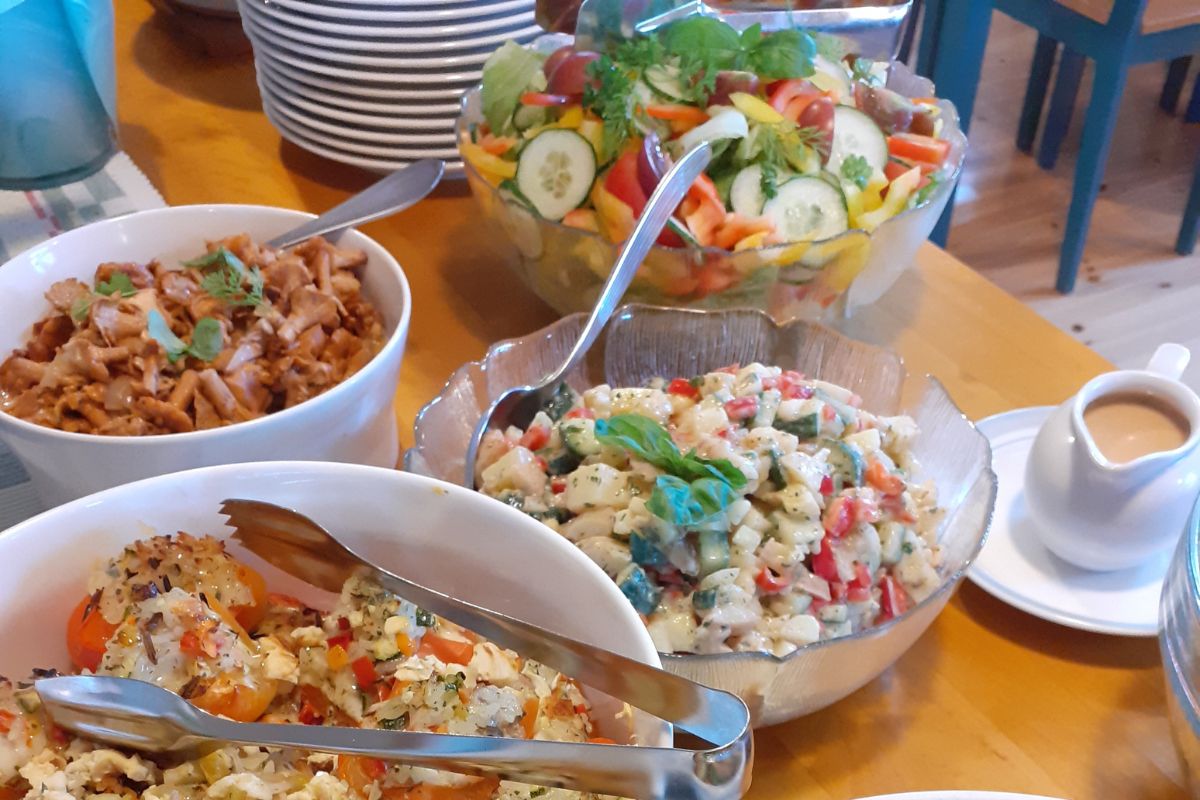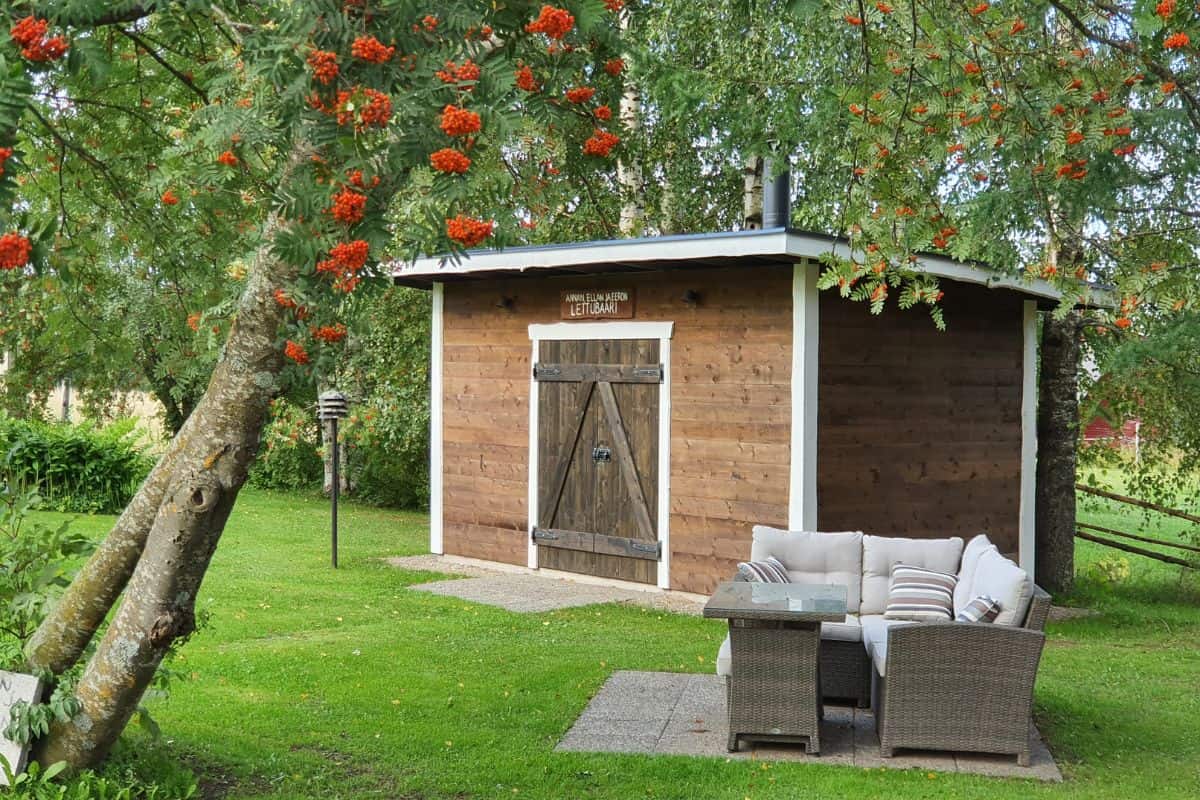 Pancake Bar is the highlight of the week
During the summer season, the children of the family – Anna, Ella and Eero – serve delicious pancakes outdoors. Anna's, Ella's and Eero's Pancake Bar is open on Thursdays and offers pancakes and other small snacks.
The pizzas prepared in the wood-burning oven taste wonderful while sitting outdoors. And if it rains, you can run to the porch for shelter.
It is also possible to just enjoy the peaceful atmosphere and have a cool local beer or other refreshment.