Добро пожаловать в Ломамоккила!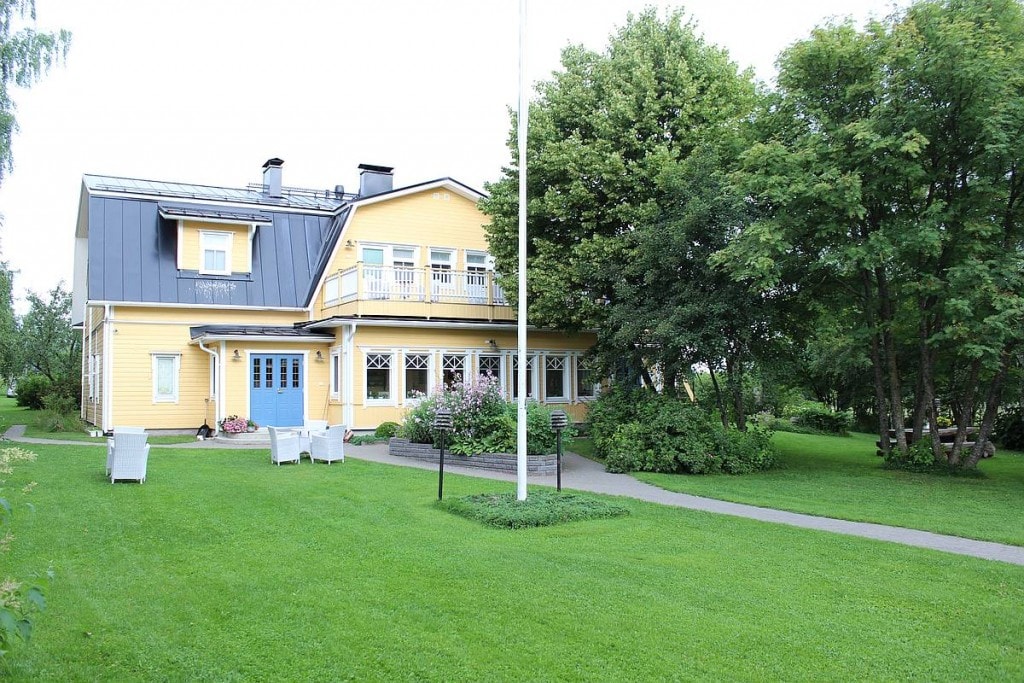 Ломамоккила предлагает отличную возможность для проведения отдыха в Савонлинне в сердце Сайма. Вы сможете разместиться в уютных гостничных номерах или в коттеджах и наслаждаться природой круглый год. Мы предлагаем также вкусное питание из продуктов произведенных и выращенных в своем хозяйстве.
В Ломамоккила вы можете отдохнуть от городской суеты, кататься на лодке и париться в сауне на берегу озера. Недалеко много интересных достопримечательностей и возможностей интересно отдохнуть. До Савонлинна вы доедете за 15 минут, до Пункахарью и до национального парка Линнансаари или Коловеси за полчаса.
Ломамоккила уже давно обслуживает гостей. Сейчас вас приветствует уже четвертое поколение владелцев. Ломамоккила имеет награду Сельскохозяйнственый предприниматель года и награду Pro Maaseutu.
Лаура, Калле, Анна, Элла и Эеро Бьёрн привествтвуют Вас! Добро пожаловать в Ломамоккила!
Наша перспектива
Ломамоккила, это наш дом, и мы хотим предлагать нашим гостям домашнюю обстановку.
Во всех наших делах мы учитываем местные условия и предпочитаем устойчивое развитие. Мы хотим предлагать нашим гостям такие же впечатления, которые мы сами хотели бы во время своего отпуска.
Какие отзывы наших клиентов?
«Mökki» heaven
Peace and quiet, perfect cottage with sauna by the lake - heaven! Super friendly owners-proprietors. Will be back if we can!
Antje (Germany), Booking.com
Idylic Finnish Mokki experience
Design, layout, comfort of the accommodation. Availability of rowing boat and sauna. Isolation in a woodland setting on the shore of a lake. What a joy to be able to chop wood to fire up our sauna. My wife loved the dishwasher and washing machine.
Ian (UK), Booking.com
Peace and quiet
This is my second visit to Lomamokkila & sure not the last, best landscape, lakes, peace and quiet and the most important thing is the best hosts ever.
Boaabbod (Kuwait), Booking.com
The best place to stay in the neighborhood of Savonlinna
We have spent 10 - 15 days every summer since 1997 in Lomamokkila and we have always been delighted by the warm welcome of family Bjorn, who is the landlord of these bed & breakfast and cottages. Excellent food, nice rooms, beautiful landscape, quietness and a lot of facilities (sauna, beach on the lake, boats, tennis, bicycles, etc.). And a lot of kindness!
Alain (France), TripAdvisor.com
The most beautiful place to stay
So friendly and so helpful. We had a wonderful Sauna (all to ourselves as you book it privately) and then swam in the lake. We borrowed bikes and a rowing boat. And the breakfast was fantastic. I would highly recommend this place for something really special.
Naomi (UK), Booking.com
A beautiful country experience
The family who host the facility are wonderful. Polite and friendly and so very helpful to make ones stay the best. 5 star treatment. We met clients who have returned each year for 25 years during the festival time to this lovely family B&B.
Joyce (Australia), Booking.com
Выбирай бед энд брекфаст (размещение в гостинице и завтрак) или коттеджи. Забронируй свой отдых сейчас
Если вы не можете найти желаемое размещение через Booking.com, вы сможете отправить запрос к нам здесь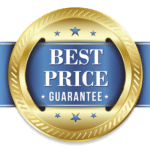 All payments are done using safe and easy Stripe payment gateway.