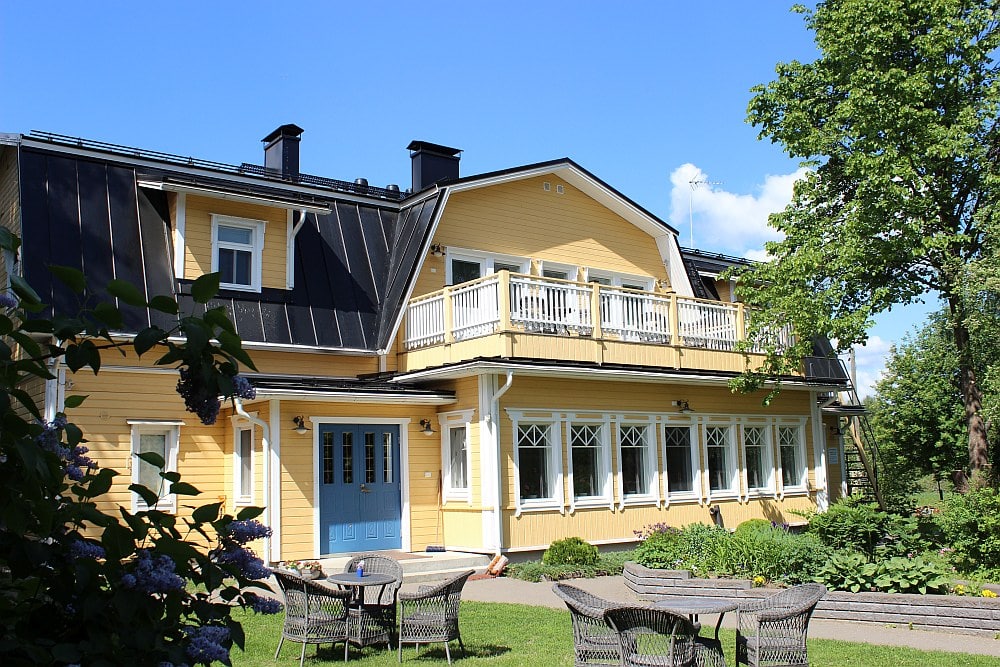 Lomamokkila provides an excellent setting for a holiday in Savonlinna in the heart of Saimaa lake area. You can choose Bed&Breakfast in rooms of high quality or enjoy peace and quiet in lakeside cottages all around the year. We also offer delicious meals and use our own products.
In Lomamokkila you can enjoy the relaxing atmosphere of a genuine farm, use a rowing boat or go to the sauna by the lake. The surrounding region offers you a lot to see and experience – you can reach Savonlinna in fifteen minutes by car and Punkaharju as well as the National Parks of Linnansaari and Kolovesi in less than an hour.
Lomamokkila has long traditions in accommodating guests. Now you will be welcome by the fourth generation. The farm has received recognition for a high quality and has been awarded several prizes.
Laura, Kalle, Anna, Ella and Eero warmheartedly welcome you to Lomamokkila!
Lomamokkila is our home, and we like to share the homey and easygoing atmosphere with our guests.
We favor Finnish and local values as well as sustainable development in our everyday life.
We would like to offer our guests the same holiday experience as we would hope to find on our holiday.
B&B and Cottage Guest's Reviews
Ei ole suotta kehuttu
Kesälomamatka vein Savonlinnan kautta ja päätimme levähtää yhden yön täällä ihan vain kuvien ja kehujen vuoksi. Hyvin valittu. Ikävä kyllä saavuimme vasta iltapäivästä ja jouduimme lähtemään jo aamusta. Tässä paikassa olisi ollut katsomista ja kokemista paljon pitemmäksikin aikaa kuin yhdeksi yöksi. Aamiainen oli koko kesän maistuvin. Tunnelma oli lämmin.
Satu K, Tripadvisor.com
Kaikki toimi loistavasti
Kahden yön yöpyminen ylitti odotukset. Koko alue oli todella siisti ja hyvin hoidettu. Aamupala ja illallinen oli maistuvia. Positiivinen yllätys oli että paikassa oli myös tarjolla paikallisen panimon oluita ja siideriä. Tekemistä olisi riittänyt useammaksikin päiväksi: biljaridipöytä, tenniskenttä, lautapelejä, tikkataulu yms. Rantasauna oli ihanassa paikassa ja vesi oli lämmintä. Kaikki toimi loistavasti ja isäntäpariskunta oli erittäin mukavia ja auttavaisia. Autolla pääsi Savonlinnan keskustaan nopeasti viettämään päivää.
Sinttu, Tripadvisor.com
Lomaparatiisi koiraperheelle
Ihanteellinen maalaisympäristö, loistava palvelu ja rauhallinen pikkumökki luovat puitteet arjesta irroittavan lomanviettoon. Maukas ja monipuolinen kotiruoka tarjoillaan päärakennuksessa päivittäin. Koirat ovat tervetulleita osaan mökeistä ja ainakin meidän karvakuonomme viihtyivät mainiosti. Kävimme kahtena iltana oopperassa ja isäntä kävi jopa poissaollessamme katsomassa, että koirilla kaikki ok! Tästä ei palvelu voi juuri parantua, viisi tähteä kaikilla herkuilla!
Tiina, TripAdvisor.com
Meidän kesäpaikka kymmenen vuoden ajan
Miehen mooottoripyöräreissun yhdestä yöstä se alkoi ja yhteiseksi jokakesäiseksi kesämenoksi muuttui oleskelu mökillä numero 4. Kalle oli alkuaikoina poikamies ja nyt isännöi meitä upean perheensä kera hienolla palveluotteella ja - asenteella.
Mökki antaa yksityisyyttä, mutta ympäristö tarjoaa mahdollisuudet sosiaaliseen kanssakäymiseen ja elämyksiin. Me olemme olleet oopperassa, golfaamassa, juoksemassa puolimaratonia, lorvailtu torilla lörtsykahveilla, pyöräilty kyläraiteilla sekä nautittu taiteesta. Parasta on kuitenkin aamukahvit mökin laiturilla ja auringonlasku kalliolla. Meillä on kunnia käydä joka kesä naapurimökissä tuoretta pullaa syömässä. Tämä osoittaa myös sitä,että tutuksi tullaan ja yhdessä vihdytään. Usein saamme poimittua mustikoita ja metsämansikoita viikon tarpeisiimme.
Suosittelen Lomamokkilaa kaikille teille, jotka viihdytte luonnossa, mutta nautitte kesäkaupungin upeasta tarjoomasta.
Helena, TripAdvisor.com
"Mökki" heaven
Peace and quiet, perfect cottage with sauna by the lake - heaven! Super friendly owners-proprietors. Will be back if we can!
Antje (Germany), Booking.com
Idylic Finnish Mokki experience
Design, layout, comfort of the accommodation. Availability of rowing boat and sauna. Isolation in a woodland setting on the shore of a lake. What a joy to be able to chop wood to fire up our sauna. My wife loved the dishwasher and washing machine.
Ian (UK), Booking.com
Peace and quiet
This is my second visit to Lomamokkila & sure not the last, best landscape, lakes, peace and quiet and the most important thing is the best hosts ever.
Boaabbod (Kuwait), Booking.com
The best place to stay in the neighborhood of Savonlinna
We have spent 10 - 15 days every summer since 1997 in Lomamokkila and we have always been delighted by the warm welcome of family Bjorn, who is the landlord of these bed & breakfast and cottages. Excellent food, nice rooms, beautiful landscape, quietness and a lot of facilities (sauna, beach on the lake, boats, tennis, bicycles, etc.). And a lot of kindness!
Alain (France), TripAdvisor.com
Hyvän mielen majapaikka
Todella sympaattinen maatilamajoitus. Parasta paikassa on ihastuttava isäntäpariskunta, joka palvelee vieraitaan suomalaisen hienovaraisesti ja lämpimästi. Mukava tunnelma. Kaunis pihapiiri. Lehmiä, possuja, koiria. Uuden vierastalon kahden hengen huone vastaa majoittumista hotellihuoneessa. Joka paikassa on siistiä. Wifi toimii hyvin. Aamupala on hyvä ja monipuolinen. Paikka on hyvien arvioidensa veroinen. Valitsisin tämän majoituksen uudelleen Savonlinnan keskustan majoitusten sijaan.
Johanna, TripAdvisor.com
Kisareissun yöpaikka
Aivan ihanan rauhallinen ja rentouttava paikka. Todella iso suositus 👌 Illalla kävimme rannassa soutelemassa ja aamun aikaisen lähdön vuoksi aamiainen oli tuotu yhteiskeittiön jääkaappiin odottamaan.
Ida L, TripAdvisor.com
Choose B&B or a cottage and book now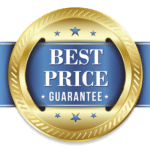 All payments are done using safe and easy Stripe payment gateway.
…or take a moment and see beautiful Instagram pictures of Lomamokkila