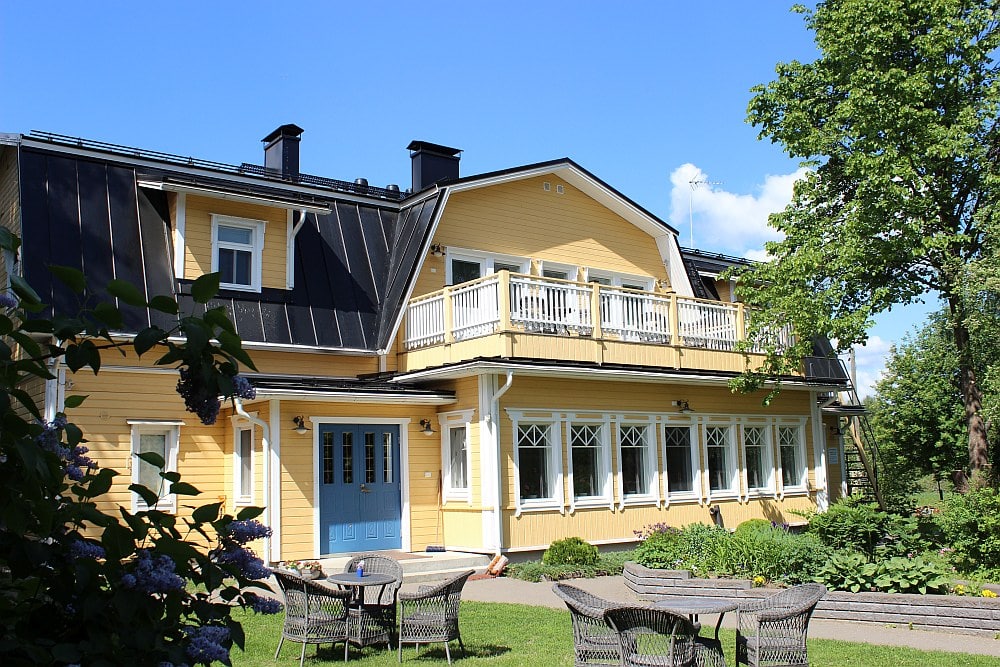 Lomamokkila provides an excellent setting for a holiday in Savonlinna in the heart of Saimaa lake area. You can choose Bed&Breakfast in rooms of high quality or enjoy peace and quiet in lakeside cottages all around the year. We also offer delicious meals and use our own products.
In Lomamokkila you can enjoy the relaxing atmosphere of a genuine farm, use a rowing boat or go to the sauna by the lake. The surrounding region offers you a lot to see and experience – you can reach Savonlinna in fifteen minutes by car and Punkaharju as well as the National Parks of Linnansaari and Kolovesi in less than an hour.
Lomamokkila has long traditions in accommodating guests. Now you will be welcome by the fourth generation. The farm has received recognition for a high quality and has been awarded several prizes.
Laura, Kalle, Anna, Ella and Eero warmheartedly welcome you to Lomamokkila!
Lomamokkila is our home, and we like to share the homey and easygoing atmosphere with our guests.
We favor Finnish and local values as well as sustainable development in our everyday life.
We would like to offer our guests the same holiday experience as we would hope to find on our holiday.
B&B and Cottage Guest's Reviews
"Mökki" heaven
Peace and quiet, perfect cottage with sauna by the lake - heaven! Super friendly owners-proprietors. Will be back if we can!
Antje (Germany), Booking.com
Idylic Finnish Mokki experience
Design, layout, comfort of the accommodation. Availability of rowing boat and sauna. Isolation in a woodland setting on the shore of a lake. What a joy to be able to chop wood to fire up our sauna. My wife loved the dishwasher and washing machine.
Ian (UK), Booking.com
Peace and quiet
This is my second visit to Lomamokkila & sure not the last, best landscape, lakes, peace and quiet and the most important thing is the best hosts ever.
Boaabbod (Kuwait), Booking.com
The best place to stay in the neighborhood of Savonlinna
We have spent 10 - 15 days every summer since 1997 in Lomamokkila and we have always been delighted by the warm welcome of family Bjorn, who is the landlord of these bed & breakfast and cottages. Excellent food, nice rooms, beautiful landscape, quietness and a lot of facilities (sauna, beach on the lake, boats, tennis, bicycles, etc.). And a lot of kindness!
Alain (France), TripAdvisor.com
The most beautiful place to stay
So friendly and so helpful. We had a wonderful Sauna (all to ourselves as you book it privately) and then swam in the lake. We borrowed bikes and a rowing boat. And the breakfast was fantastic. I would highly recommend this place for something really special.
Naomi (UK), Booking.com
A beautiful country experience
The family who host the facility are wonderful. Polite and friendly and so very helpful to make ones stay the best. 5 star treatment. We met clients who have returned each year for 25 years during the festival time to this lovely family B&B.
Joyce (Australia), Booking.com
Choose B&B or a cottage and book now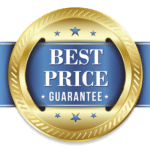 All payments are done using safe and easy Stripe payment gateway.
…or take a moment and see beautiful Instagram pictures of Lomamokkila